"We've worked with Jevon and Hubbleberry since setting up the Agency and have used them on TV commercials, Radio and Corporate. Whenever we work with them it's a professional, enjoyable experience that ends in a successful project with strong production values. A definite recommend."
Paul Keen, Managing Director, 438 Marketing
"Jevon and the team never fail to deliver great results, regardless of your budget. Highly professional and good fun too - I'm sure we'll work together again!"
Bob Nash, Creative Director, Watson Phillips Norman, London
"I've worked with Hubbleberry on a number of charity drtv ads and have been really impressed with their organisation, creativity and quality while working within (very) limited budgets. I'd definitely recommend!"
Nick Couldry, Creative Director, Whitewater - London
"Many of the jobs that we do with Hubbleberry involve multiple versions and if this isn't led correctly then it can lead to multiple problems. Hubbleberry carefully plan their jobs from the very start of each project to ensure that they run as smoothly and as efficiently as possible. They make sure their client's money works as hard and as efficiently as possible whilst ensuring the best creative results."
Dan Love, Head of Production, Golden Square Post Production - London
"Jevon really understands how DRTV ads work. So you know you're going to get a good ad that has every chance of working. He slots into the team brilliantly when a new project comes along and is an absolute diplomat when dealing with all the various creatives, account handlers, production people and clients involved. He always runs a happy shoot and gets the best out of everybody concerned. "
Chris Badley, Joint Creative Director, Bray Leino Advertising, Bristol
On the record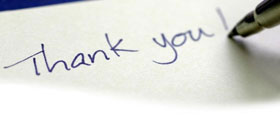 Of course, we think we're pretty good at what we do. And that we make the production process simple, enjoyable and rewarding. But we would think that, wouldn't we. Some of our friends and clients have been happy to go on record with their experiences. So don't just take our word for it...